About Us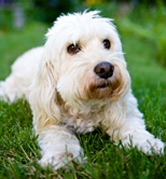 Here at Fieldston Pets we feel that owning a pet enriches our lives. Our dog trainers and grooming professional here in Bronx, NY welcome you and your pet into our Fieldston Pets family. We understand that your animal is not just a pet to you; and you and your pet are not just a customer to us.
we know caring for a pet can require a lot of time and attention which results in so many pets being abandoned to shelters. Our in-house dog trainer, Bash Dibra, will work with you to correct problems and properly train your pet. Fieldston Pets family of pet care professionals has been serving the community and tri-state area for over thirty-five years, with a goal of ensuring that the family pet remains in his "forever home."
At Fieldston Pets, we are dedicated to ensuring the health and well-being of your four-legged family member by providing quality, personalized care, customized for your individual needs. And because good grooming is often the first line of defense in a pet's general health and well-being, Fieldston Pets offers a professional pet grooming salon in Bronx, New York.
Best Dog Grooming in Bronx, NY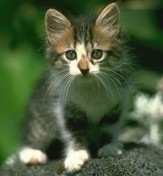 All of us at Fieldstron Pets know that one of the best ways to show your pet you really care about them is through pampering and pet grooming. Good grooming is important for a happy, healthy pet. It is the starting foundation for a pet to be ready, willing and able to be well trained. Happy groomed pets will, in turn, be able to enrich the lives of their family.
Our master groomer, Meruet, is not only a skilled licensed veterinary technician, but also has an innate gift for understanding and meeting your pet's specific needs. She will patiently work with your pet and provide a spa-like experience that is filled with good, old fashioned T.L.C. Whether they are receiving a soothing bath or a relaxing haircut and style*, her aim is to give your dog or cat a "pawsitively positive" grooming experience so they are satisfied and happy when you pick them up.
If your dog or cat is in need of grooming, house training or if you have any concerns regarding pet care, contact our store in Bronx, NY and we are happy to set up an appointment for your pet to spend some time with Meruet or any of our other highly trained pet experts. Even after your visit to our store, feel free to give us a call or come back into the store for advice on top quality products you can use to continue your pet's care at home.
Please note: We require that your pet have proof of current vaccinations.
*Current salon rates depend upon the condition and size of your pet.
Dog & Cat Training Manhattan, NY
Does your dog or cat have behavioral problems? Our animal expert, Bash Dibra, has had significant experience training both cats and dogs. In fact, his methods are so effective that he has helped train celebrity's pets all over New York, Manhattan, and the Bronx. Bash's patients, passion and methods of training will have your pet behaving appropriately in no time.

Visit Bash's Facebook Page!
Before scheduling an appointment with Bash, we highly recommend that you take a look at some of his books concerning dog and cat training to learn first hand how effective his methods are.

Pet Supplies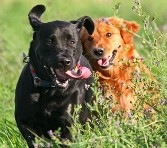 Our store offers the finest in dog and cat foods and treats, leashes and collars, training equipment, grooming supplies, food and water bowls, dog and cat toys, bedding, and a classic collection of clothing and protective gear such as coats, sweaters and boots.
Our staff of pet care professionals are ready to assist you, and can advise you on addressing any number of special needs, from the best food for overweight pets, to quality natural products that safely and effectively relieve pet allergies.
Canine Court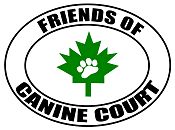 As pet care pioneers in our community, we have always strived to treat each and every one of our animal guests as if they belonged to us---as if they were part of our own family.
Because of our belief that Fieldston Pets' clients---and all the pets and their owners within the community---are part of a larger "pet family", our care and concern for our clients does not end with the last appointment of the day or the final sale before we close up shop. Our dedication is 24/7, and has resulted in many community programs which benefit people and their pets for over thirty-five years.
Canine Court in Van Cortlandt Park, is a living symbol of Fieldston Pets belief in giving back to the community. America's very first pet playground, Canine Court is a green oasis of pastoral pet pastimes that includes an agility course and a custom people/pet water fountain. Safely fenced in within Van Cortlandt Park's rolling fields and forests, Canine Court has been the go-to destination for recreation, socialization and pet-centric events and festivities since 1998.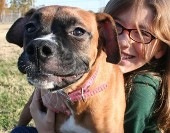 Canine Court is the cornerstone of Fieldston Pets' mission to ensure that all pets have "forever homes". A safe and inviting sanctuary, Canine Court is a playground for pets, and a meeting place for "pet parents" to exchange ideas, build support systems, and create safety nets for lost, at-risk, or homeless pets. Because pets are our passion and our mission is to ensure that pets who have homes remain in those homes, as well as placing pets who are abandoned to shelters into good homes, Fieldston Pets also offers educational classes, seminars and training sessions.

Visit the Canine Court Facebook Page!
Fieldston Pets. Thirty-five years of quality care and commitment you can count on.